In the two previous articles on model remote control with joystick, a "completely normal" remote control transmitter was used to transmit commands. The control sticks and various switches of the transmitter were not needed because the control itself is done by the joystick.
The overall structure can therefore be simplified by using a multi-protocol TX module such as the iRangeX iRX4 + instead of the complete remote control transmitter.
The module can – just like the remote control transmitter – be controlled directly via the PPM signal from the USB2PPM – PiKoder. Since the iRangeX already operates with an operating voltage of 5 volts, the power supply is also provided via the USB2PPM PiKoder and no additional battery is required.
Setup
The USB2PPM PiKoder is set up according to the instructions. Even if you have only equipped one cynch socket so far, the three-pin header can be retrofitted without any problems.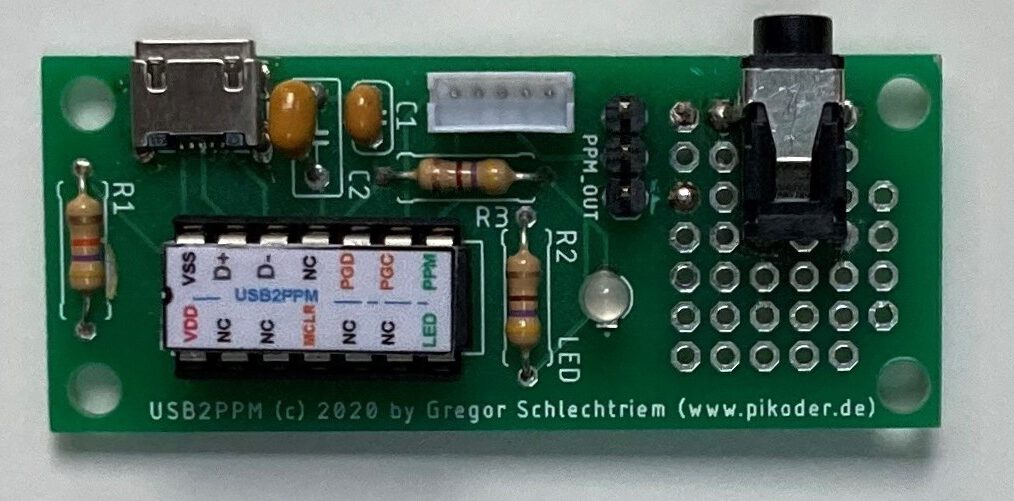 The connection between the iRX4 + module is made via a three-wire cable (Vcc, PPM and Gnd) (see picture below left). At one end of the cable there is a three-pin socket for plugging into the corresponding pin header of the USB2PPM, on the other side the five sockets of the module are adapted – you can see the pin assignment that the module expects in the picture on the right.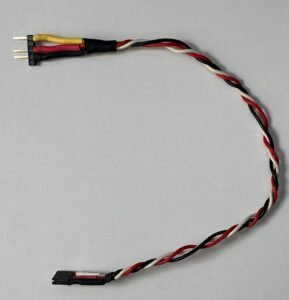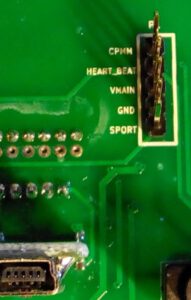 No further adjustments or changes are required.
And the structure described here can of course also be used in connection with a Windows notebook.